The Coffee Buzz 5K
Registration for the 11th Annual Coffee Buzz 5K
Date/Time: Saturday, April 15 at 10am
Location: Durham Park at Appalachian or anywhere in the world you can run or walk!
Registration: Register for the in-person Coffee Buzz HERE
Please contact Emma Hay at hayem@appstate.edu with questions.
We are excited to continue supporting the Landon Hill Memorial Scholarship in two ways this year and we are also excited that all our friends around the world can participate. Runners and walkers welcome! Thank you for your support!
In-Person Option
This option is for participants who can come to Durham Park on campus.
You are welcome to join INTAPP in-person to run the Coffee Buzz 5K and celebrate the legacy of Landon Hill!
When: Check-in will start at 9am and the 5K run will start at 10am on April 15, 2023.
Where: We will meet at Durham Park (across the street from the John E. Thomas hall) on the Appalachian State University campus. Please park in the Rivers Street parking deck.
How to register: Please register and submit the registration fee ($25 per person) for the Coffee Buzz 5K HERE.
Virtual Option
You are welcome to participate in the Coffee Buzz 5K even if you cannot join us in-person in Boone on April 15, 2023. To get started with the virtual 5K option, please donate a minimum of $25 to the Landon Hill Memorial Scholarship by April 15. Click the "GIVE" button, enter the $ amount in the Landon Hill scholarship fund box, and fill out the rest of the information. After you complete your donation, email Emma Hay at hayem@appstate.edu with an image of your receipt. You will then receive a customized printable running bib and can run the 5K on your own wherever in the world you are located. Be sure to take photos of yourself running or with your bib to be featured on the International Appalachian Facebook Event Page. We ask that you simply tag International Appalachian (INTAPP) on Facebook or on Instagram (@intapp) using our hashtags #coffeebuzz5k #isupportlandonhillscholarshipand in any and all photos you post regarding the 5k and spread the news!
Why the "Coffee Buzz" 5k?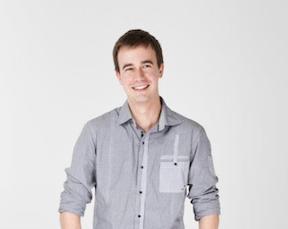 INTAPP works hard to promote mutual respect for different cultures and to engage all students and community members in friendship and learning. The Landon Hill study abroad scholarship, which funds students to have transformative study abroad experiences, was founded in honor of Landon Hill, a beloved INTAPP member who passed away after contracting bacterial meningitis while studying abroad in Spain in the fall of 2011. INTAPP remains committed to upholding his legacy. Minus expenses, the proceeds from the Coffee Buzz 5K will go to the Landon Hill scholarship.
Landon is a symbol of what our INTAPP members strive to be; while at Appalachian he was a leader in improving our organization and encouraged us all to hold ourselves accountable to reach our goals. He consistently reached out to the international students in meaningful ways—a fact made clear by the sheer number of Appalachian's former international students he was able to visit at their home universities while he was abroad. Along with his passion for enhancing his intercultural perspective, Landon was a runner who was crazy about coffee. We thought there could be no better way to raise money for his study abroad scholarship than a 5K run and some coffee.